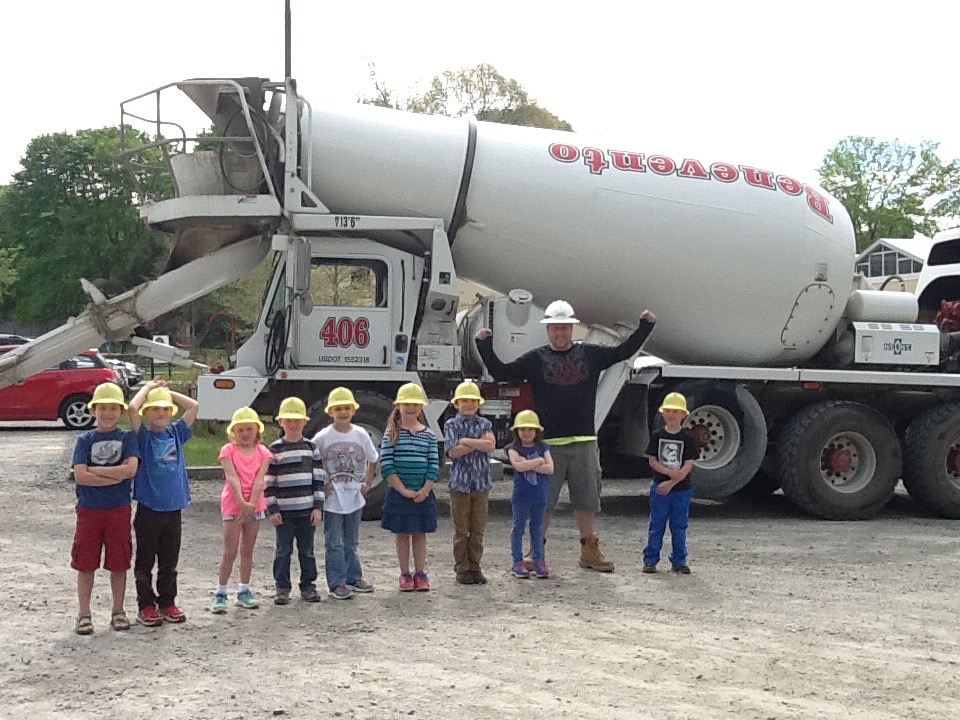 At a recent school visit, kids learn about concrete and mixer trucks.
Proving that you're never too young to learn, kindergarten kids at the Glen Urquhart School in Beverly got a first hand lesson in concrete.
Benevento Concrete mixer driver Bryan Pierce drove a brand new Oshkosh mixer to the school and participated in a learning session on how concrete is used.  The children practiced "pouring concrete" from plastic model mixer trucks into forms that were set up as part of the demonstration.
Judging by the smiles on their faces, the kids had a fun day and learned about how concrete is used to build roads, bridges and houses.
Special thanks to educator Amy Billings (photos of kids used with permission).