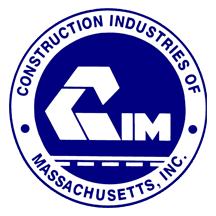 CONSTRUCTION INDUSTRIES OF MASSACHUSETTS (CIM)
is an association representing all aspects of the transportation and public works construction industry in Massachusetts. Founded in 1921, CIM is one of the most active and effective construction trade organizations in the nation and has been working hard to advance the growth of the industry for more than 90 years.
---

Utility Contractors Association of New England (UCANE)
Established in 1954, UCANE is comprised of over 250 major contractors and associated businessmen and women who perform underground utility construction projects (water, sewer, electrical, gas, fiber optics, etc.) primarily in Massachusetts and throughout New England.